A major problem with starting business these days is usually capital among so many aspiring entrepreneurs. They have the idea, but with no fund, it usually just ends there.Friend, you don't need money you need wisdom.
1. Catering services.
A great way of making money in Nigeria today is through running a catering outfit.
Here's how to start one with N5000:
Print fliers with the N5000 or part of the money.Have it distributed in churches, schools, businesses, and homes around your neighborhood.Liaise with professional caterers around you.You get two or more jobs from your promotional efforts.Sub contract these jobs to the caterers you liaised with.Get the money and work out your profits.Reinvest the profit into promoting and advertising your business.
2. Private tutor
You could also venture into a business in academics. And with N5000 or less, you could be on your way to becoming a millionaire within a one-year period.
Here's how:
Print fliers and prepare typewritten letters with your N5000Distribute it around the neighborhood of your target market, particularly to parents.As soon as you begin to receive jobs, outsource all of them to people who can teach on different subject areas ranging from; maths, English, music, ICT, fine arts, graphic design, programming, physics, chemistry, history, lit-in-english, French, Arabic, and a whole lot of other subjectsYour major duty here is follow-up; to ensure effective delivery of services and intensive marketing. Once you've established a steady clientele, you can include other services such as preparing students for all types of exams, including WAEC, NECO, JAMB, APTITUDE TESTS, SAT, TOEFL etc.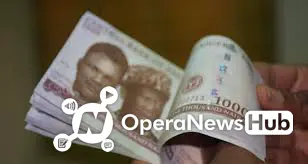 3. Car drop taxi services.
This business is just getting people to their destinations conveniently and is well suited for cities and commerce regions of town.Now, to start up, simply print fliers and have them distributed around your target region. Again pay for classified ads on two or more newspapers.
Have freelance drivers ready for hiring. Once you get jobs, just go and rent cars according to the number of jobs received, use the money you got from your clients to pay for renting cars. And then after the completion of the job, you pay the freelancers and get your own share.
This is not film trick, it's you enriching yourself by meeting people's transportation needs. Quite simple.
3. Bleach,stain removal,shampoo,air freshener, liquid soap and car wash production.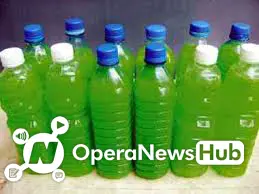 With N5000 or less, pick up the chemicals used for production of one or two of the above listed . So many manuals and online tutorials are available for you to use in making your products. The first most important thing is that you find ways of producing stain removing mixtures that can be used to remove all sorts of stains including, mucor, ink etc. Once this is done, get them supplied for free to as many dry cleaning shops as possible. Ask them for business. Offer to supply them with bleach and stain removal products for a wide range of stains, for much cheaper and with higher quality. You will definitely get contracts. Start working hard to improve your product quality to suit your customers' needs. Next, you should consider registering and packaging your products. Remember: packaging is everything. Get your products approved by NAFDAC and you might be the next CEO.
4. Barbing salon business. 
So, you don't have a shop space, no worries. Just buy the clippers that are sold for N2500. That's all. Print fliers and get them distributed. This time you'll be mobile, move around and groom men's hair and face. Your selling point is that you go to your customers and you also charge less. Continue like this for another quarter until you have enough money to get a small space.
5. Beauty salon. 
Print fliers and have them distributed around them. Hire a good hairstylist. You don't even need to do the hair if you're not good in this field. Your business will basically involve mobile services. You are to deliver hair making services wherever your customers are located
6. Point and kill joint. 
You don't need a lot of money to startup a point and kill joint. Talk to a thriving food canteen or restaurant around you and offer to pay an agreed sum every month to use their restaurant. That only has to include point and kill in their menu. N5000 is more than enough to get you started. This business is very profitable.
7. Vegetable farming. 
Farming business as you probably already know is highly profitable and is enriching people who are ready to work hard. Vegetable farming as a whole is very lucrative. Just by getting a small plot of land around your house you can start this business. Get vegetables such as water leaf and start planting.
8. Sell fruit salad. 
Fruit salad is quite easy to make. Buy 3 to 5 different fruits, have them properly chopped and mixed together. Have it packaged in disposable cups or small plates, refrigerate and start selling. A plate of fruit salad with milk can cost as high as N250. So if you can produce and sell 40 plates every day you'll be making N250×40=N10,000 gross income every day.
9. Frying of chips
Chips is a very simple snack love by everyone ranging from plantain chips to potatoes chips or even cocoyam chips. Have it fried well, package it and put a label on it which will help people contact you when the need more in a larger number .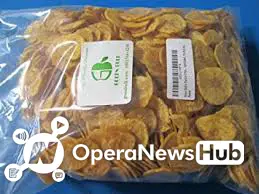 You can supply to supermarket, school, restaurants, shop and even to retailers who hawk.
10. Home made drinks
These drink ranges from popular zobo drink to kunu drink or you can switch to making a yoghurt after your name using data plant, tiger nut and coconut milk.
Remember to sell these drinks faster don't forget to make them chilled.
So, with this tips, you have no excuse to start your business. I really hope this article has been helpful to one or two persons out there. I will be interested to know which of the ideas resonates well with you. Do drop a comment and please like and share freely with your network.
---