If there is one thing Davido is known for, it is his good heart and giving spirit. He is such a rare gem and a philanthropist and if you don't like his music, you must definitely like him because of his kind heart.
One of such people who have enjoyed from Davido's good will is this graphics artist who was gifted the sum of one million naira (#1,000,000) for editing the photo of Davido and Wizkid.
Oh! The graphics artist was indeed overwhelmed with joy as he never expected it. You can see his expression and that of the mother in the image below. #1,000,000 for editing just one picture; what does that speaks of? Talent!. Your talent may not pave way for you now, but trust me it will later so don't stop working hard as your day of testimony is near.
The DMW boss re-tweeted @Ayofrica's tweet, with the caption, "The 2 greatest of all time!."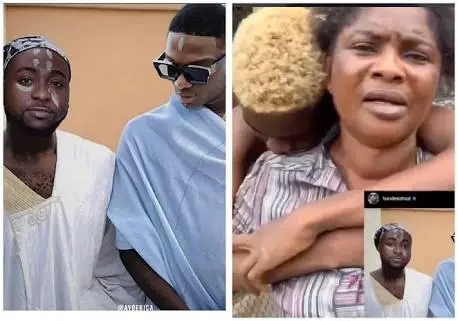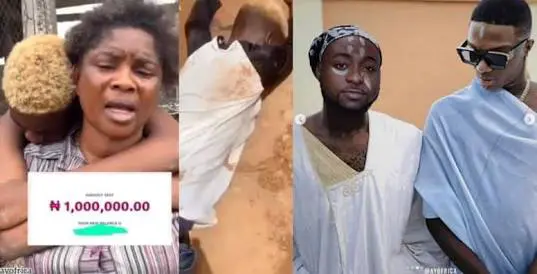 Here is a photo of the young, talented graphics artist.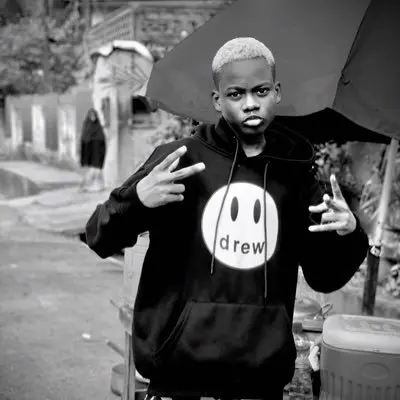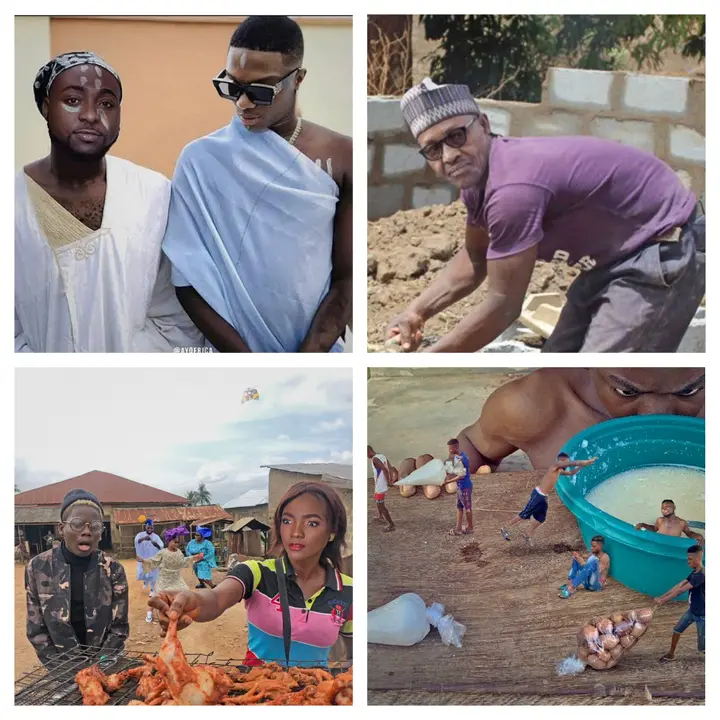 Ever since then, the graphics artist has not been sleeping, he has done quite a number of graphics work, here are some of them.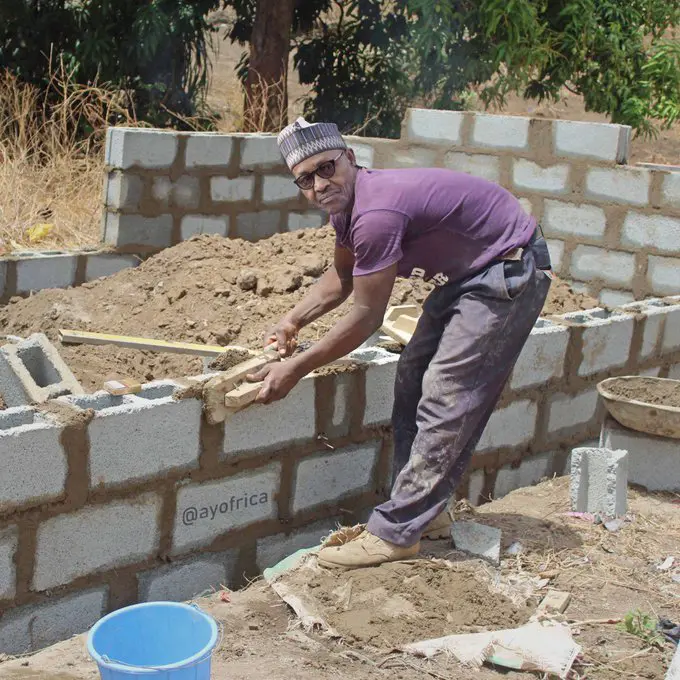 In the image above, you can see "Bubu" laying foundation.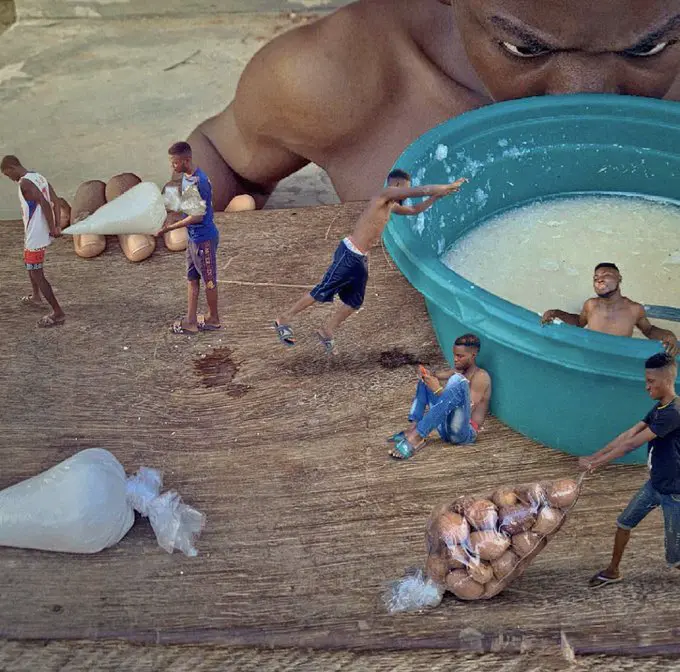 This image is just out of this world as he turned human beings into smaller creatures and made sugar, garri and groundnut to have a larger view. You can see two guys carrying a sachet of sugar and one guy swimming inside soaked garri.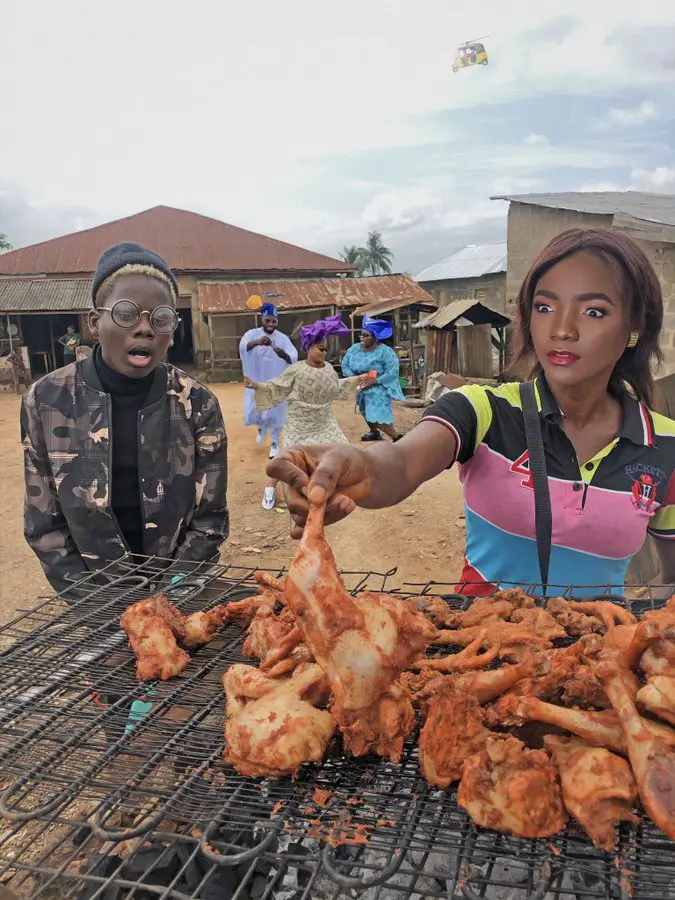 I guess in this image, Simi is asking the "aboki" how much is the suya and it seems he called a price that wowed her.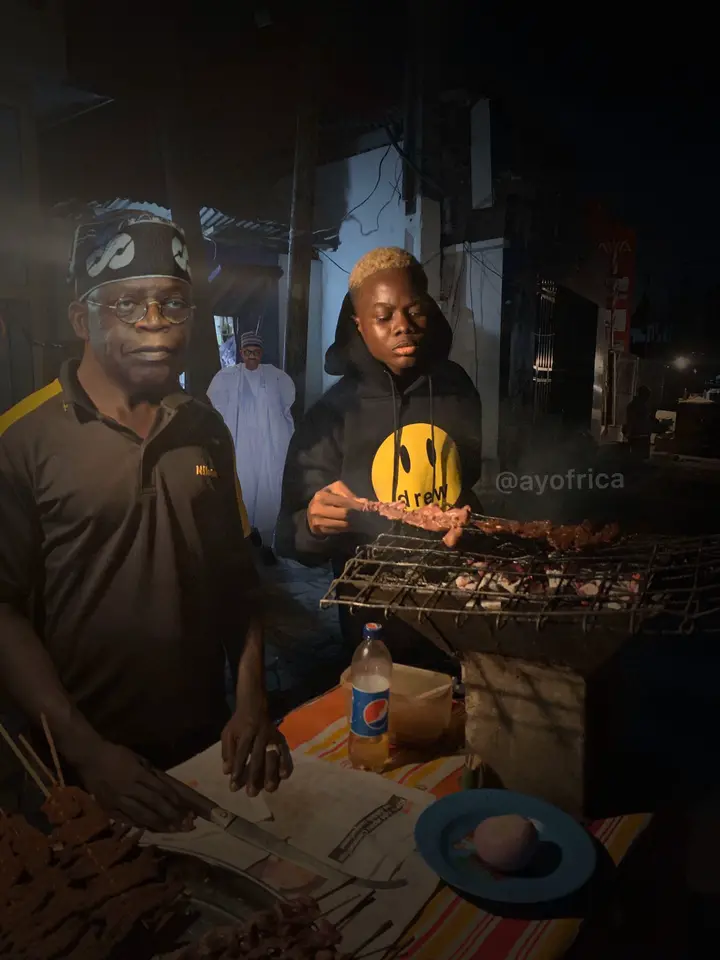 That feeling when this cool, calm and reserved man becomes the "aboki" that sells suya, he will definitely give you plenty for taste.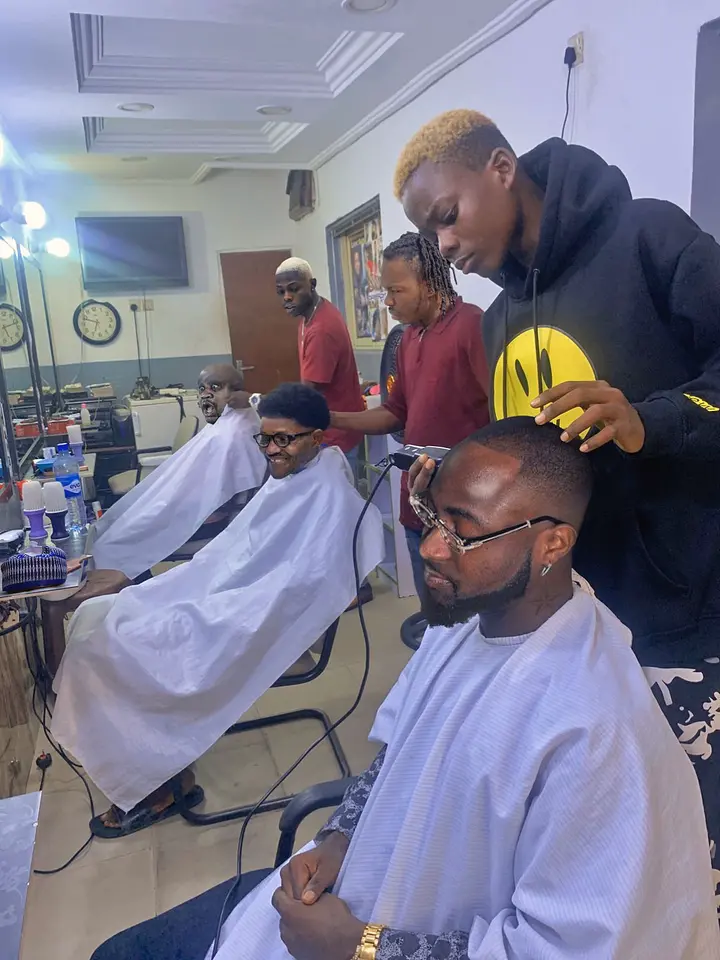 Davido having a low cut but "Bubu" told the barber that he likes afro.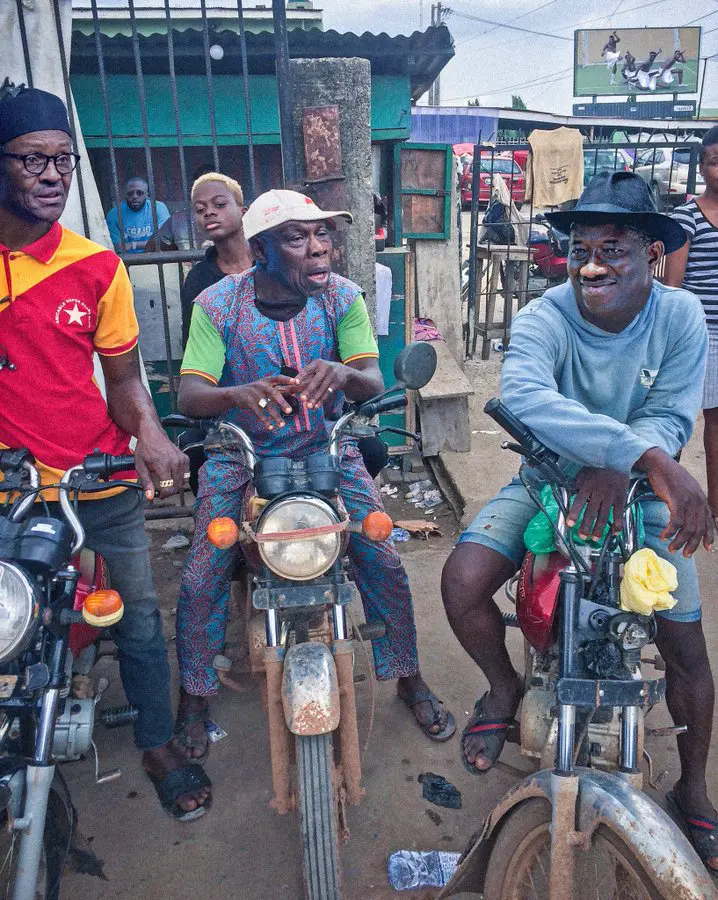 Imagine you see this three, who would you stop to take you to your destination?.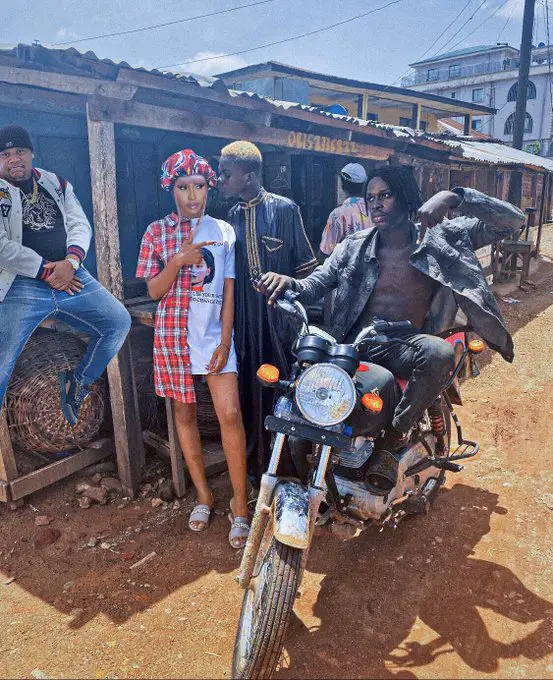 That moment when Fireboy DML cruises with a bike.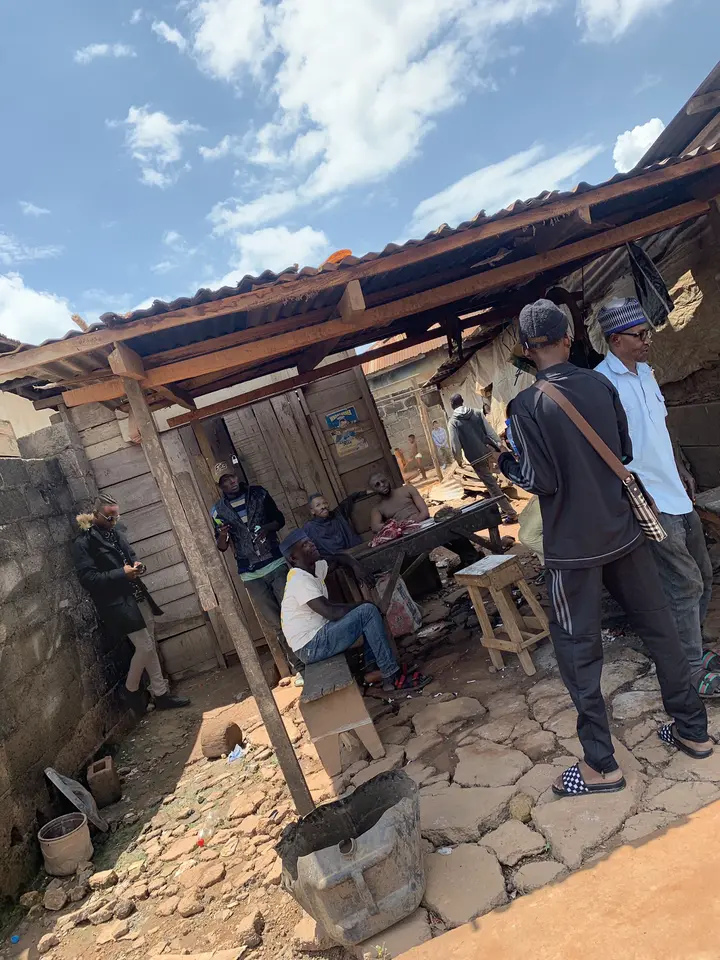 "Baba don vex oo" who offended him and where is he walking to?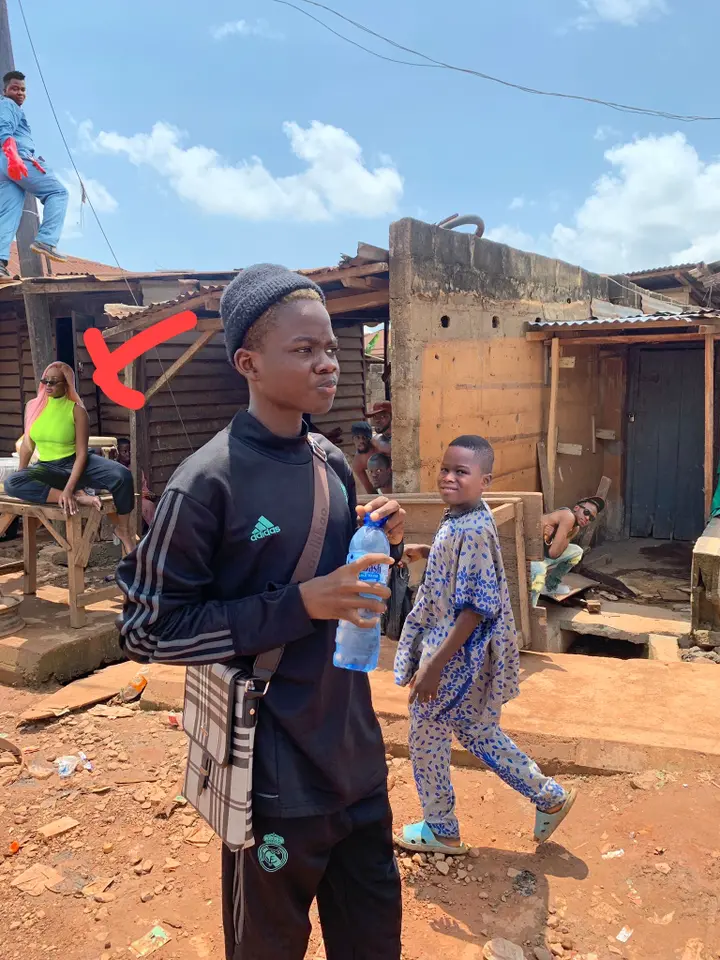 Who saw DJ Cuppy? I wonder who she is waiting for.
One word for this talented graphics artist.